Janitorial Cleaning Services Bixby Area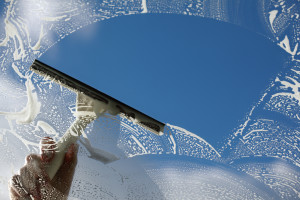 "The Garden Spot of Oklahoma", or better known as Bixby, Oklahoma, is a growing community with over 20,000 residents and an average income of over $35,000 per capita. This is a place that businesses come to find a good employee foundation that want to build a long-term future.
Those businesses that have made Bixby, Oklahoma their home are all prosperous and booming, with nothing but growth ahead of them. With that growth means there is daily activity going in and out of those buildings with clients, employees and vendors. That activity brings in more money to the local economy and it also brings in dirt and dust, along with clutter and trash.
Here at Bee Clean Cleaning, we understand that with a busy business it can be hard to keep the facilities cleaned and presentable for the owners, management and employees. The owners and the management teams have more important things to handle than emptying trash cans. They need their staff focused on their assigned tasked that make the business profitable, which isn't keeping the breakroom and restroom clean.
A professional janitorial service like ours does all that for you. We provide package deals that will fit any size company's budget and accommodate their needs. Our services
offered include:
Commercial Carpet Cleaning
Commercial Cleaning
Construction Cleanup
Event Cleaning
Floor Cleaning
Floor Stripping
Floor Waxing
Floor Buffing
Office Cleaning
Window Cleaning
We are always willing to talk with a business about any special needs that are not listed here. We offer daily, weekly, monthly scheduling, as well as JIT service. We will make your facilities and offices clean and ready for your clients and vendors to visit and make it a clean work environment for your staff.
A clean workplace is a productive workspace and the professional team here at Bee Clean Cleaning appreciates that. We are bonded and insured to provide you the safest and most secure team for your company's cleaning needs, regardless the size of your facility.
As a locally family-owned and operated company, we have worked hard to establish a reputation that you can count on. We look forward to the opportunity to speak with you about your cleaning needs here in Bixby, Oklahoma and provide you a quote.
Bee Clean Cleaning Service Inc.
Bixby, Oklahoma 74008