Janitorial Cleaning Services Jenks Area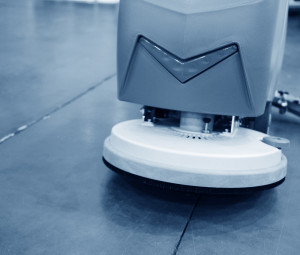 When the Richard Lloyd Jones Jr. Airport opened in1958, it brought Jenks, Oklahoma great opportunities for business. The growth of Jenks includes large corporations such as Kimberly Clark, Continental Wire Cloth, Green County Energy, Tedford Insurance and many more. Within those businesses, there is a lot of daily activity that results in a lot of foot traffic through their facilities, which can generate a lot of dirt, dust, grim and trash.
Nobody knows the need to have a clean and presentable building better than we do here at Bee Clean Cleaning Services. We are the pros at getting a business in top condition so that it sparkles from top to bottom, back to front and side to side. And with the variety of regular cleaning schedules, we can keep those business facilities clean.
Any business owner and the management team have important details to handle every day. So, the things that may not seem to affect business directly, such as emptying trash cans, cleaning breakrooms and restrooms or dusting hard-to-reach areas and light fixtures, need to be left to the professionals like Bee Clean Cleaning Service. The people responsible for running a business do not have time to take care of those daily tasks and with our professional team, they don't have to.
In addition to the daily cleaning needs, a business may have the need for special cleaning on occasion. This is another benefit of working with us here at Bee Clean Cleaning Services. We offer packages that can easily fit into a budget, as well as special call-as-needed service. From the light housekeeping of emptying trash cans and general floor care, to the more intense services as well, including move-in and move-out cleanings.
We are locally family-owned and operated. When your business in Jenks, Oklahoma needs a regular, routine cleaning, give us a call at Bee Clean Cleaning and allow us the privilege of doing a walk thru your facility and provide you a comprehensive estimate.
Our Cleaning Services Include:
Commercial Carpet Cleaning
Commercial Cleaning
Construction Cleanup
Event Cleaning
Floor Cleaning
Floor Stripping
Floor Waxing
Floor Buffing
Office Cleaning
Window Cleaning
We are fully bonded and fully insured so that you can rest easy knowing your facility will be safe with our professional team. We'll come in and get the job done so that you and you employees can do your job.
Bee Clean Cleaning Service Inc.
Jenks, Oklahoma 74037