Janitorial Cleaning Services Owasso Area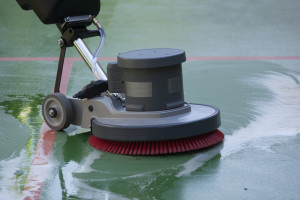 If you have ever wondered where companies like American Airlines, Nordam Group, Whirlpool and others make their home, it is in the suburb of Owasso, Oklahoma. Not a large city and not a well-known city, but it has the roots of many big companies planted here providing employment for a population of almost 30,000 people.
That income that stimulates the economy in Owasso and nearby Tulsa generates a lot of activity and foot traffic in these facilities and the smaller, but equally important, businesses. Each of these businesses have goals of being more profitable each year and here at Bee Clean Cleaning Services, we completely understand this.
We are the answer to their janitorial services by keeping a routine schedule of daily, weekly or monthly services that include:
Commercial Carpet Cleaning
Commercial Cleaning
Construction Cleanup
Event Cleaning
Floor Cleaning
Floor Stripping
Floor Waxing
Floor Buffing
Office Cleaning
Window Cleaning
As a locally family owned and operated business, we are familiar with the Owasso area and there is not a business too large or too small for us. We are proud to be a part of a community that is prospering and providing quality lifestyles for many Oklahomans. A clean work environment is a productive environment and the Bee Clean Cleaning Services team is focused on making each facility or office we clean the most productive one possible.
As an owner of a business or part of the management team, you don't need the extra stress and worry about your offices being clean and presentable for clients. We take that stress and worry for you and will keep your offices and facilities clean from top to bottom and all around. Whether you want our services on a set schedule or just at a moment's notice, we strive to accommodate each request we receive.
We offer a variety of package deals that fit any budget and will be more than happy to create a custom package if needed. We are fully bonded and insured so that you can be confident that your place of business is safe with us. Give us a call today and schedule an appointment for us to do a walk-thru and provide you a quote.
Bee Clean Cleaning Service Inc.
Owasso, Oklahoma 74055